LiveU Delivers New Level of IP/Real-Time Contribution & Distribution for Broadcasters With LiveU Matrix
LiveU Matrix is a single view, easy-to-use next generation IP cloud video management platform for Affiliate Networks, Media Groups, Local Loops and LNS (local news stations)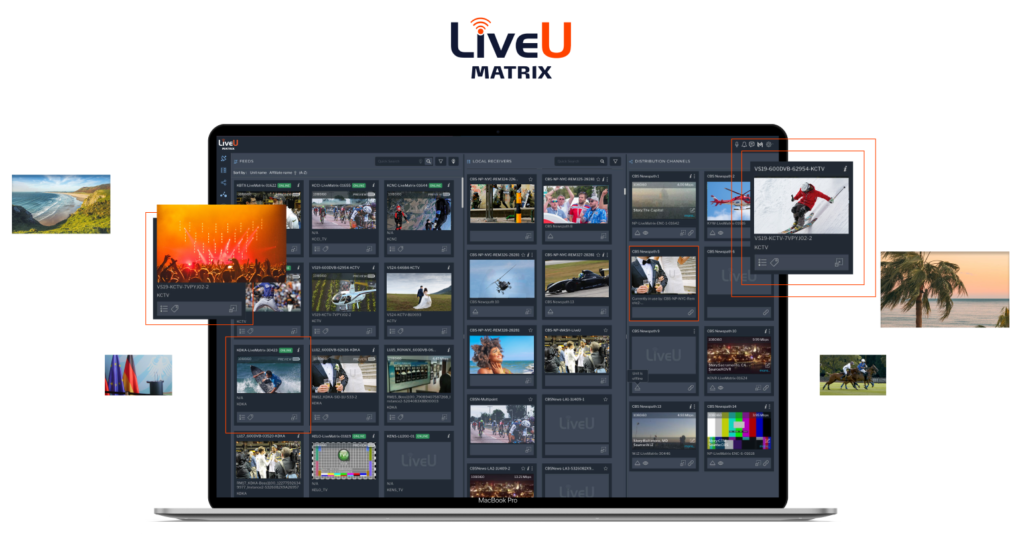 LiveU Matrix is the next generation platform for live video contribution and distribution over IP, enabling broadcasters to view, manage and distribute live content quickly and efficiently. The dynamic cloud platform makes it simple to curate content through one interface. Users can easily search, filter, preview, and distribute live feeds to one station, multiple stations, or thousands of end points within their entire affiliate network. The flexible interface can also be customized based on the user's role. LiveU Matrix gives full visibility into all feeds available and puts the broadcaster in the driver's seat to manage and send content anywhere, without interruption or another piece of hardware.
"LiveU is reinventing the way live content is managed and distributed," said Mike Savello, LiveU VP of Sales (Americas). "LiveU Matrix dramatically increases productivity, expands live coverage, and reduces operational costs. Designed by broadcasters for broadcasters, it is an essential tool that works for the newsroom."
Key features include:
Previews of all available feeds – sneak peek before going to prime time
Leverage customizable metadata to search and filter feeds
Immediately distribute a live video without interrupting the current transmission
Instant multimedia notifications delivered through the platform
Real-time collaboration between the news desk, engineers, and producers using the built-in chatroom
LiveU is reinventing live IP video transmission, distribution and online streaming solutions at the NAB Show in Las Vegas, April 9-12 2018. Find us in Central Hall, LiveU Main Booth #C2617; South Hall Upper, The Facebook Live Pavilion; and the Outdoor Exhibition Area, Cobham Tent, #OE14008.
LiveU will be prominently featured in several conference sessions at NAB:
Reinventing Content Management & Distribution to Work for the Newsroom – A Conversation with CBS News Director of Operations, Mel Olinksky and LiveU COO, Avi Cohen – 4:15 p.m. on Monday, April 9th – Destination Next theater in the South Upper Hall
Mobile Live Streaming: How'd they do that? presented by LiveU Product Manager, Chris Perry – 11 a.m. on Wednesday, April 11th in the Post-Production Campus stage
How Broadcasters Are Migrating To IP Based Delivery Workflows – LiveU VP of Engineering, Dan Pisarski among the panelists – 2:30 p.m. on Wednesday, April 11th – Location TBD
About LiveU
LiveU is driving the live video revolution, providing live video streaming for TV, mobile, online and social media. Let your audience become part of your story with high-quality and flawless live video, transmitted from anywhere in the world, through the use of our patented bonding and video transport technology. LiveU creates a consistent bandwidth and a reliable connection so you can acquire, manage and distribute high quality remote live broadcasts over IP. Our broad portfolio of products sets the industry standard for live video production. From backpacks to smartphones, and satellite/cellular hybrid to external antenna solutions, LiveU offers a complete range of devices for live video coverage anytime, anywhere. In addition, LiveU offers extensive cloud-based management and video distribution solutions. With over 3,000 customers in 100+ countries, LiveU's technology is the solution of choice for global broadcasters, online media, news agencies and social media. For more information, visit www.liveu.tv, or follow us on Twitter, Facebook, YouTube, LinkedIn or Instagram.