NESN Uses Completely Wireless At Home Production for Red Sox Spring Training Coverage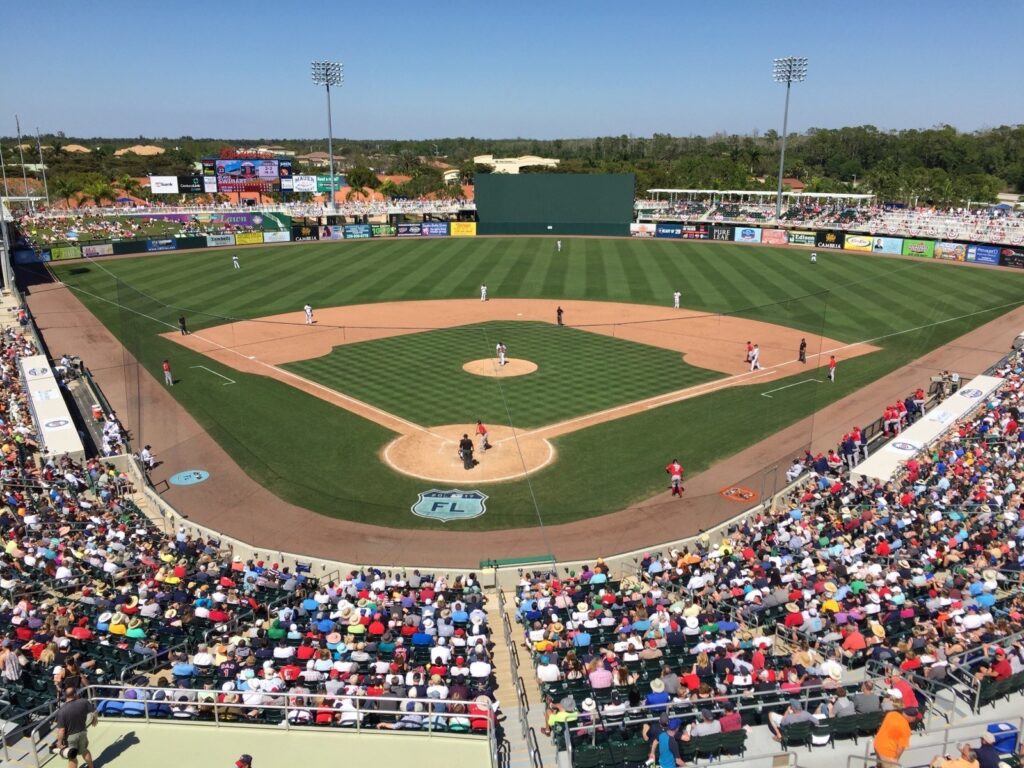 LiveU Wireless At Home Production Solution eliminates the need for mobile production unit, satellite truck, transponder time, and production personnel travel expenses
The New England Sports Network (NESN), the official network of the Boston Red Sox and Boston Bruins, produced its 2017 Red Sox Spring Training games using a LiveU At Home Production Solution to accomplish true wireless mobility and HD quality productions rivaling traditional satellite trucks – without the high transmission costs and connectivity limitations.
Bringing back multiple camera feeds wirelessly as independent HD video/audio signals from several Spring Training sports venues to NESN's studios, all synched together, is what the network needed and LiveU delivered. NESN took in six live camera feeds powered by the LiveU transmission units, switched between multiple cameras with minimal latency, and added graphics, replays, and other video from their Boston-area control room with ease and precision. The technology eliminated the need for a full production mobile unit, satellite truck, transponder time, and travel expenses for many production personnel.
"During a couple of the initial games, we employed a SNG truck for comparison and cut in the control room between a LiveU camera and the same camera via satellite. It was difficult to see the difference between the feeds," said Joseph Maar, NESN's Vice President of Programming & Production, Executive Producer. "LiveU has made cellular bonding a viable option for affordable live sports production and transmission, particularly from venues with no connectivity. We spent significantly less than the cost of an SNG vehicle, satellite time, and travel expenses."
"At Home Production over mobile IP offers a huge market opportunity for being able to backhaul when you don't have fiber or satellite-based technology available or the cost infrastructure to support that type of production," said Mike Savello, LiveU VP of Sales. "Our technology is the perfect gateway to at home production for the mass market. Organizations can consolidate a bulk of the technical infrastructure and stop transporting expensive gear around the country."
NESN continues to use LiveU transmission units for its regular season pre/postgame coverage, including live reports, player sound and manager press conferences. The network believes LiveU's new LU600 transmission unit will enhance the HD picture quality and transmission reliability, allowing them to explore new programming opportunities.
For more about LiveU's Sports production solutions, visit http://get.liveu.tv/sports/.