Tales from a Video Pro
Ben Traylor is a veteran photojournalist and owner of Ben Traylor Productions, an Atlanta-based video production company that specializes in corporate and broadcast video production. Ben founded his company more than 10 years ago and as anyone who owns a business knows, it has its ups and downs. Ben shares some tales from the field and insight into the tools and resources that drive his business.
I love freelancing! It's exciting to shoot different stories and events, as well as travel to different cities and shooting locations.
My team produces projects for PR firms, non-profits, clients in technology, finance, fashion, transportation, healthcare, consumer services, and more. Popular corporate videos include brand videos, sizzle reels, CEO profiles, explainer videos, training videos, and web videos. We also work closely with major news and sports networks including NBC, ESPN, and The Weather Channel.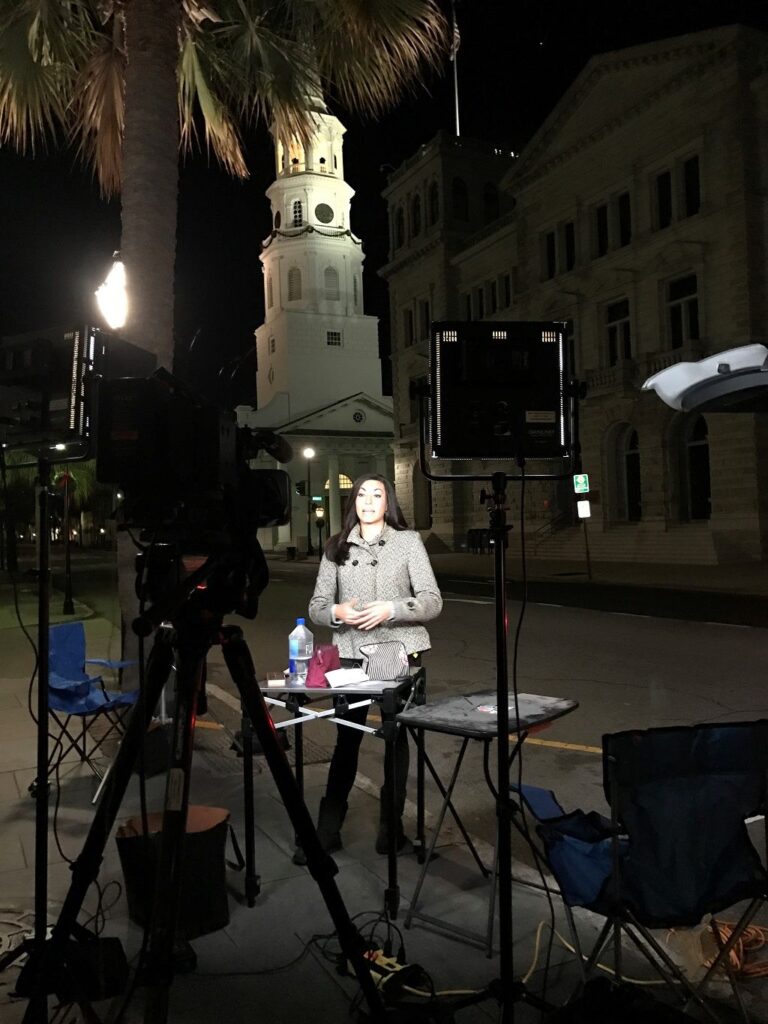 When I first started in 2001, I was a student at the University of Alabama and a news photographer at the local TV station. After graduating, I got a chance to work in Birmingham and shoot news and sports for the NBC affiliate. It was there in 2004 when I met my first director of photography (DP) freelancer. We were covering Hurricane Ivan in Gulf Shores, Alabama. I knew right then I wanted to freelance. That's when I started buying gear and a buddy of mine and I started shooting weddings. Working all week and then shooting weddings on the weekend was tiresome, but I learned a lot about running a business.
I'm not ashamed to say that in January of 2009, I was laid off by NBC in Birmingham. That's when the economy was in the tank and lots of people were getting laid off everywhere. I knew right then I was going to start freelancing full-time. Before then, I was scared to quit my job because the economy wasn't very good, but when I was laid off, I knew if I could make it as a freelancer now, I could do it forever.
My production tool kit has grown over the last 3-4 years. In addition to my HD news cameras, I've been able to purchase a Sony F5 and Canon C300. My most recent purchase is my Mercedes Sprinter van. Now I have a rolling studio that can hold a lot of gear and yes, my LiveU is always with me. Even if I'm on a corporate shoot or a news shoot with a satellite truck, I always have my LiveU charged up and ready to go. If you keep reading, you'll see why.
Nowadays, there are a few things you have to have with you other than your camera, lights, and audio gear. You need a laptop to transfer files, a drone or gimbal for smooth shots in the air or on the ground, and most definitely a LiveU. The more diversified you are, the more calls you'll get. LiveU is an important piece of gear in my video production toolkit.
The LiveU Effect
I've been using LiveU technology for a year now. What I like about LiveU is its simplicity along with its quality. Also, it's amazing how small and light the unit is. I'm still blown away that all you have to do is hit a power button, call the network you're working for to make sure they see your LiveU, and then press "play" on your camera to transmit your video. It's so easy to use.
LiveU has changed my freelancing life! I get more calls from broadcasters, especially during breaking news. Because of reducing costs to the alternative, producers and networks will tell me to fire up my LiveU pretty much every time. Also, my name and company are prevalent now in the region, especially in Atlanta.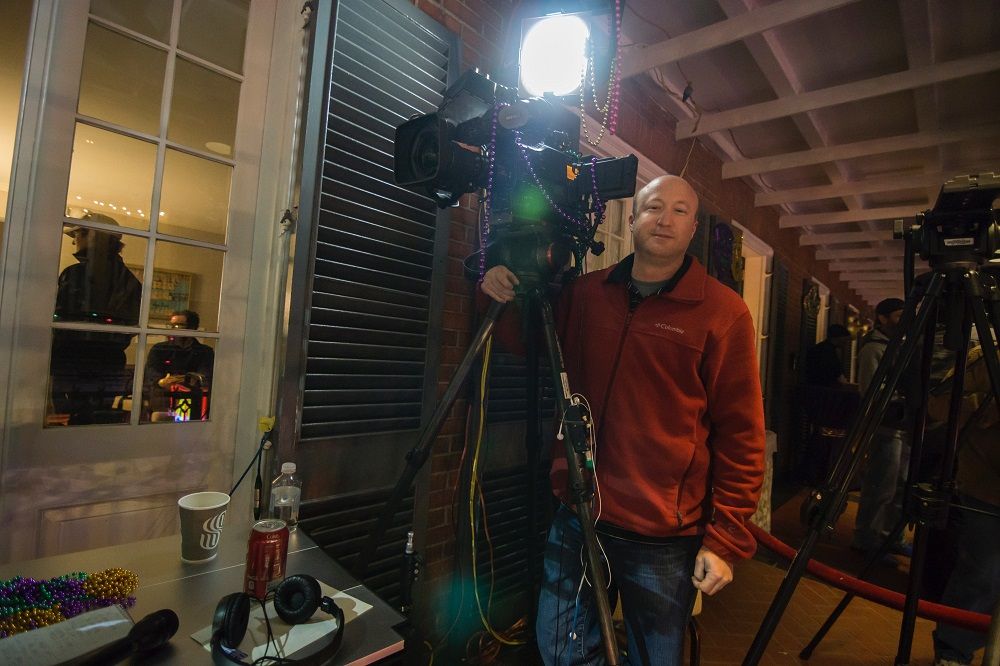 In the Field
Recently, we were at the airport for a protest. A lot of protesters showed up and our signal on the LiveU got weak because of all the cell phones. We shot a few things to tape, walked about 150-200 yards away from the protesters until our signal got stronger, and fed in the footage we just shot. It's an amazing unit.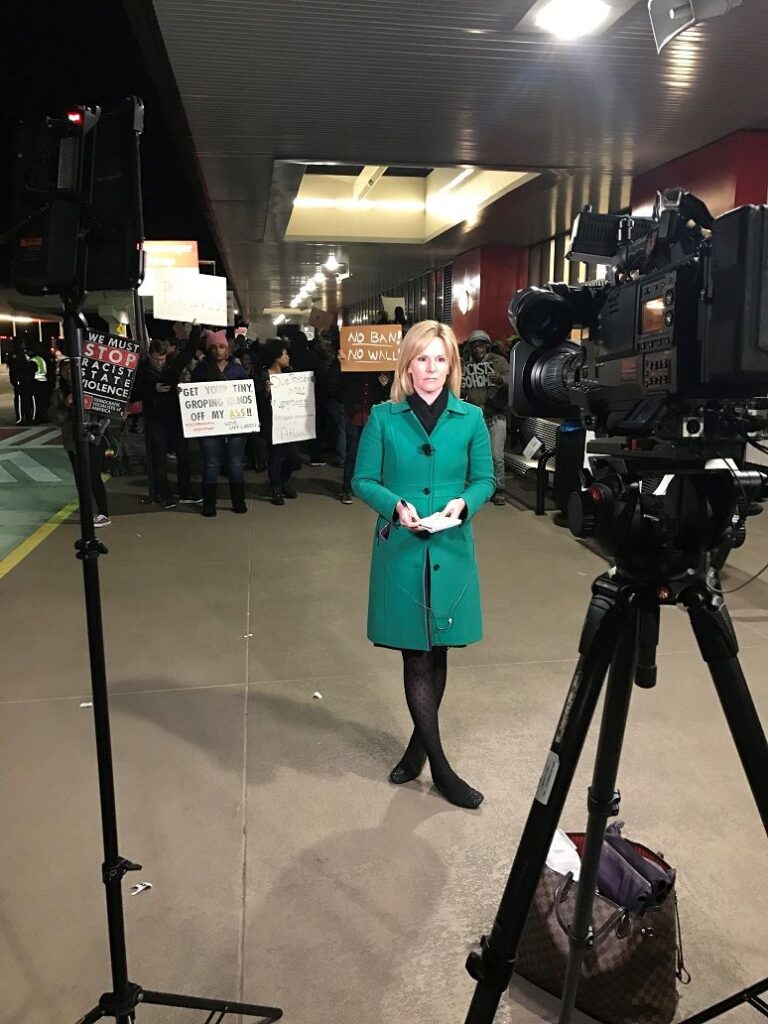 Often times the LiveU will be sending video as we're gathering elements for our story. A producer in New York, Chicago or wherever can be logging the footage as it's happening. It's a big time-saver for them.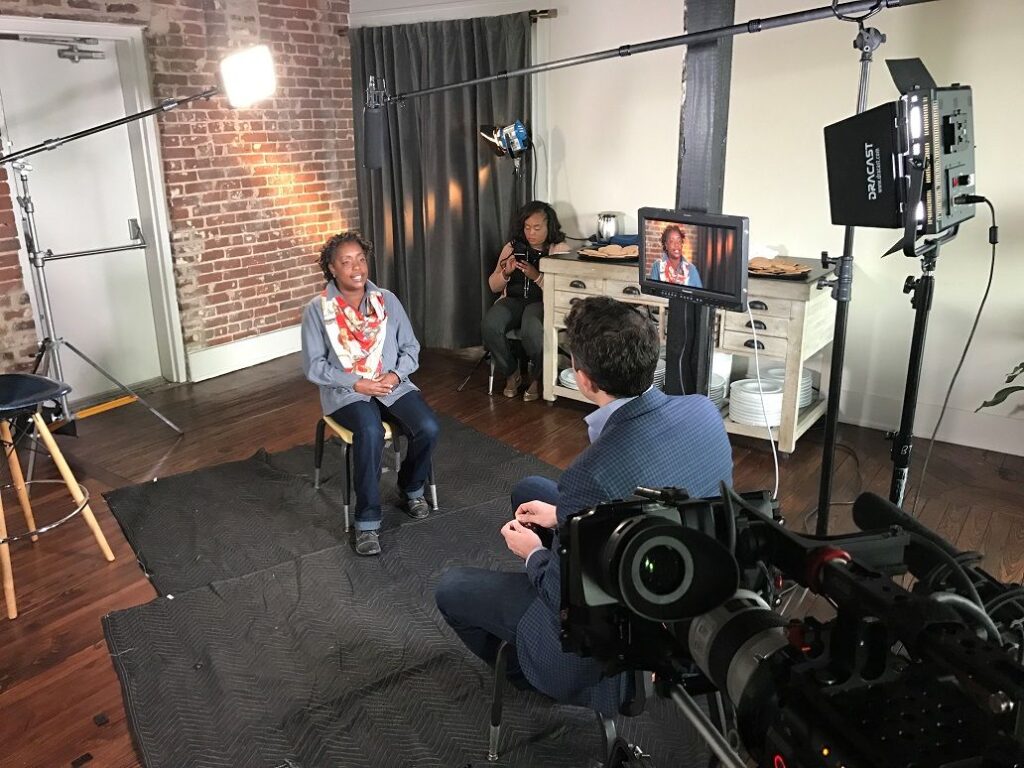 The best LiveU story I have would probably be when the satellite truck died just before a Today Show hit. It was a two-camera shoot for the Today Show and they were hopping back and forth between talent in Boston and Atlanta announcing winners for Super Bowl tickets. The sat truck literally died just before our live hit. I had my LiveU with me. I told one of the producers my LiveU is in my van and without hesitation, she said, "get it!" While I fired up my LiveU and got the shot up, the other DP was ready to shoot the live hit. I think that one live shot saving act of heroics (ok, that may be a little dramatic) has helped me the most. That's why my LiveU is always with me.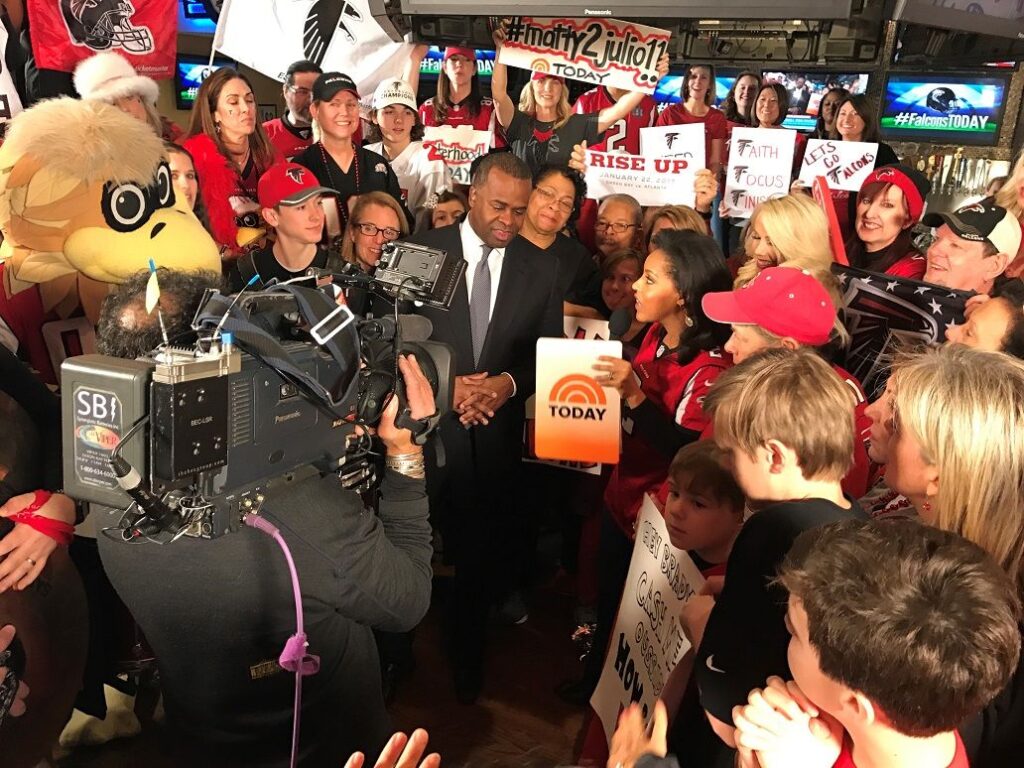 About Ben Traylor
Ben is a graduate of The University of Alabama's Telecommunication and Film Department. His professional career started at WJRD (now WVUA) in Tuscaloosa and continued at NBC-owned WVTM in Birmingham. Building from strong broadcast news experience, Ben Traylor Productions was founded in 2007 and now serves clients ranging from network news and sports programs to corporate clients and political communications firms. For more information, visit Ben's company website http://bentraylor.com.